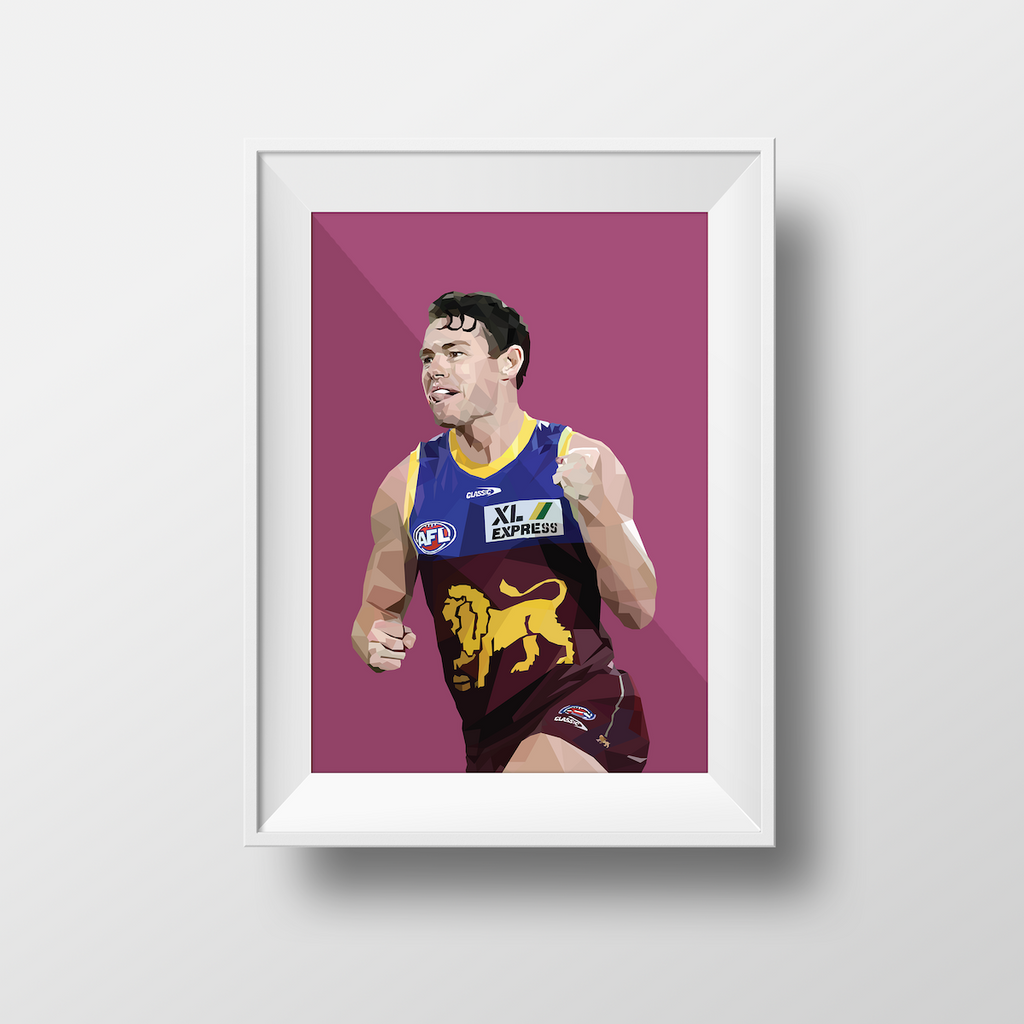 $49.00
$0.00
Lachie Neale
Brisbane Lions #9 - Lachie Neale

All artwork is designed in Melbourne by local artist Dom Gauci. Each piece is hand made in Melbourne using Australian Timber.
Information for frameless: Artwork is printed on archival, museum quality paper.
Information for framed: A4 frames are pre made. A3 sizes and above are professionally framed with 5cm of white mount and your choice of a black or white frame.
OFFICIAL MERCHANDISE LICENSEE
Frameless: A4 = 21x29cm, A3 = 29x42cm, 60x90= 60x90cm, 80x110 = 80x110cm
Framed: A4 = 30x39cm, A3 = 42x54cm, 60x90 = 73x103cm, 80x110 = 93x123cm
Lachie Neale
I absolutely love my purchase of picture of Lachie Neale. My son in law is going to love his Christmas gift. From order to delivery was extremely quick, thank you so much for your wonderful service and product.